September 29, 2011 — The Horn of Africa is experiencing the worst drought in 60 years. As a result, crops are failing, livestock are dying and food prices are skyrocketing. As many as 12 million people across four countries—Somalia, Ethiopia, Kenya and Djibouti—are threatened with starvation.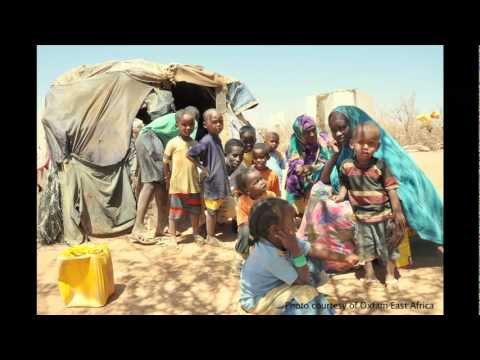 In collaboration with the Gillings School of Global Public Health, we recently sat down with several UNC experts – all in different fields – to talk about the current crisis, its history, context, and what people can do to help.
Featured in the video:
Peggy Bentley, professor of nutrition, associate dean for global health in the public health school, and associate director of IGHID
Mamie Sackey-Harris, Africa programs director at IGHID and adjunct assistant professor of public health
Benjamin Mason Meier, assistant professor of global health policy in the department of public policy
Baraket Selassie, William E. Leuchtenburg Professor of African Studies and professor of law
We urge the Carolina community to be informed about this world health crisis and to donate to aid agencies working on the ground.
*On the home page, the photo accompanying this story is courtesy of Oxfam.