In the spring, the Institute for Global Health & Infectious Diseases collaborated with Global Health TV to make a short film about UNC's partnership with Malawi. Highlighting the work of UNC Project-Malawi, a research, training and care program in Lilongwe, Malawi, the film "premiered" at the annual meeting of the Global Health Council in June in Washington, DC.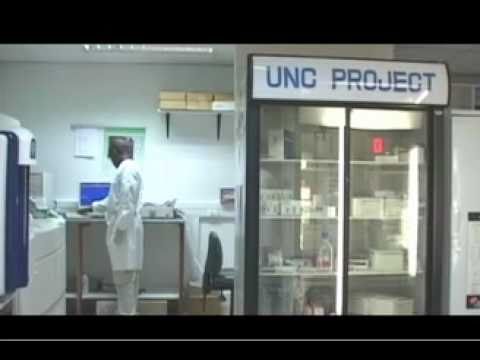 In the video, you will see how UNC is building local health workforce capacity to educate and deliver critical services to pregnant women, using geographic information systems analysis to improve patient locator information for a large malaria vaccine trial, and reaching out to the broader community by providing clean water, education, and nutrition to AIDS orphans in Dzama village.
UNC's three core missions – research, teaching, and service – are not bound by borders. Built on long-term relationships from the bottom up, by individual investigators with a passion for their work, UNC Project-Malawi is a growing center of excellence that is saving lives and improving health in Malawi.
Related Items
Blog post: "But you knew where you were going, and I didn't": making a movie in Malawi
UNC Institute for Global Health & Infectious Diseases: Lisa Chensvold, (919) 843-5719, lisa_chensvold@med.unc.edu