June 5, 2011 — On June 5, 1981, the first report about the disease later known as AIDS was published. The following timeline includes highlights of HIV/AIDS research, treatment and education at the University of North Carolina since 1981.
The UNC School of Medicine is home to one of the top ten AIDS programs in the United States.
---
1981
UNC Hospitals admits its first AIDS patient, a man with hemophilia.
---
Mid-1980s
UNC Health Care responds to the epidemic and establishes a specialized ward for infectious disease.
Since the virus will not be identified until 1984 (an effort helped, in part, by samples taken at UNC), it is not immediately clear who should care for the many patients who are dying, and patient management becomes a real crisis.
Once established, the infectious disease service takes care of all HIV patients and opens a clinic to relieve the burden on the emergency room. The fear and stigma that surrounding AIDS in the 1980s cannot be overstated, and the very dedicated group of UNC physicians, nurses, and other health care professionals form a tight bond.
---
1987
The University begins offering "AIDS: Principles, Practices, and Politics," a one hour credit course which looks at AIDS as a paradigm for the relationship between disease, society and public policy.
Each year, about 500 undergraduate, graduate and professional students enroll in the course, which consists of lectures from top leaders in the field, patient panel discussions, documentary screenings and interactive classroom activity.
---
1990
Two UNC researchers are awarded a grant to assist the small, sub-Saharan African country of Malawi develop a strategy for the treatment and prevention of HIV.
Today, UNC Project-Malawi is a leading international research, care and training center for HIV and other infectious diseases.  Since UNC began working in Malawi, that country's HIV rates have fallen from nearly 30% to about 12%.
---
1994
Researchers in the schools of medicine and public health begin to address HIV among the inmate population in North Carolina's prisons.
A number of important publications will come out of these efforts, including a study showing that as many as 61 percent of HIV cases in prisons go undetected.
---
1995
The Food and Drug Administration approves a new drug, 3TC, for use in combination with AZT.
The drug is manufactured by Research Triangle-based Glaxo Wellcome and clinical trials are conducted at UNC and Duke. Study results showing that combination therapy is more effective than either drug alone are published in the December 21 issue of the New England Journal of Medicine.
---
1997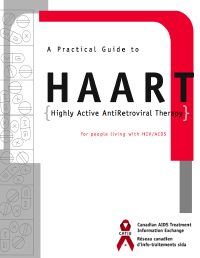 The first research is published on the powerful drug "cocktail" which will later be known as HAART –highly active antiretroviral therapy.
Co-authored by UNC researchers, the study found the life-saving benefits of the drug combination were so strong that health officials decided to end the research more than a year early.
---
1997
UNC research shows that treating other STDs reduces the infectiousness of HIV. Conducted by UNC faculty working in Malawi, a study finds that men infected with HIV shed eight to 10 times as much virus in their semen if they also have other sexually transmitted diseases.
The study suggests that widespread STD screening and therapy could help curtail the HIV/AIDS epidemic.
---
1998
UNC establishes the Center for AIDS Research (CFAR).  One of 17 NIH-sponsored centers, the UNC CFAR provides infrastructure to support investigation of the HIV/AIDS epidemic using clinical research, behavioral research, research into HIV biology and pathogenesis at the molecular level, and educational outreach.
---
1998
As treatment options for HIV advance, so do concerns over drug resistance. A study led by UNC confirms the presence of mutated, drug-resistant HIV in the semen of men taking antiviral medications.
---
2000
UNC AIDS researchers play an instrumental role in the Durban Declaration, a statement signed by more than 5,000 prominent AIDS experts, other doctors and scientists around the world and released during the XIII International AIDS Conference in Durban, South Africa.
The declaration, which states unequivocally that HIV causes AIDS, is an attempt to end once and for all any debate on the issue.
---
2002
The UNC Eshelman School of Pharmacy receives NIH funding to acquire a cutting-edge technology for AIDS pharmacology research.
The triple quadrupole mass spectrophotometer is capable of measuring very low drug concentrations in small samples, which is crucial to AIDS drug research.
---
2005
UNC joins the international effort to develop an AIDS vaccine. Through the NIH-funded "virtual research center" –  the Center for HIV/AIDS Vaccine Immunology (CHAVI) – UNC AIDS researchers begin to study the biology of HIV infection during its earliest days, what is known as acute HIV infection.
Understanding the early immune response, how the human body responds to the virus and how the virus behaves, is essential for the development of an effective vaccine.
---
2005
Research out of UNC shows that a new combination therapy may attack dormant HIV viruses where it hides latent reservoirs of HIV may be attacked by drug therapy.
By using a drug known for its anti-seizure and antidepressant uses, the study findings suggest a new and practical approach to eliminate HIV and raise hope for a cure.
---
2008
The UNC AIDS International Training and Research Program marks its 10th year. The AITRP provides HIV/AIDS research training for scientists in resource-constrained countries. After training, they return to work in their home countries.
One success story from this program is Sam Phiri. A native Malawian, Sam now directs one of the largest HIV clinics in Malawi, providing antiretroviral therapy and clinical care to nearly 10,000 patients.
---
2009
Researchers in the UNC Department of Chemistry decode the structure of an entire HIV genome. The results have widespread implications for understanding the strategies that the virus uses to infect humans.
The research is the cover story in the August 6 issue of the journal Nature.
---
2010
A vaginal microbicide gel trial, known as CAPRISA 004, shows that the gel reduces a woman's risk of HIV by almost 40%. The Clinical Pharmacology and Analytical Chemistry Core of the UNC CFAR handles the pharmacology for the trial.
Soon after, UNC researchers reproduce the CAPRISA study with a humanized mouse model and obtain similar results. Their study further validates the use of humanized BLT mice in research to block HIV transmission.
---
2010
The largest study to date of methods to prevent HIV infection among breastfeeding infants demonstrate that giving antiretroviral drugs to HIV-infected breastfeeding or their babies are both effective. The results of the UNC-led study are published in the June 17, 2010 issue of the New England Journal of Medicine.
---
2011
A UNC-led study convincingly demonstrates that treatment as prevention works. Results from HPTN 052 are released early after study data shows that treating people with antiretrovirals while their immune systems are still relatively healthy is 96% effective at preventing transmission to their partners.
The news is covered around the world.
---
The Future
Someday, UNC wants to cure a person with HIV.  Ambitious, but not impossible. A feature story in the May 13 issue of Science highlights UNC's progress in the race to end AIDS.